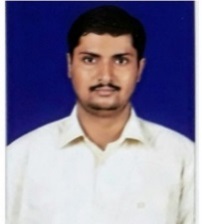 Mridul Chakraborti
Sectional Editor, Plant Breeding and Genetics
Dr. Mridul Chakraborti is a Senior Scientist in Crop Improvement Division of ICAR-National Rice Research Institute, Cuttack, Odisha, India. He has wide experience of working with different model organisms like Drosphila, maize and rice. He was involved in developing world's largest ploidy series (up to 11x ploidy level) through partitioning of apomixis in guinea grass. He has also identified the mechanism of induced apomixis in scented orchid Zygopetalum. In case of Egyptian clover, he has developed series of interspecific hybrids and novel genetic stocks. His current research interest is development of genomic resources for wild and cultivated rice for imparting biotic and abiotic stress tolerance.
BEST TEN PUBLICATIONS:-
Chattopadhyay K, Behera L., Bagchi T., Sardar SS., Moharana N, Patra NR, Chakraborti M, Das A, Marndi B, Sarkar A, Umakanta N, Chakraborty K, Bose L K, Sarkar S, Ray S and Sharma SG (2019). Detection of stable QTLs for grain protein content in rice (Oryza sativa L.) employing high throughput phenotyping and genotyping platforms. Scientific Reports (Nature). Accepted. DOI:10.1038/s41598-019-39863-2
Molla K.A., Azharudheen T.M., Ray S., Sarkar S., Swain A., Chakraborti M., Vijayan J., Singh O.N., Baig M.J., Mukherjee A.K. (2019) Novel biotic stress responsive candidate gene based SSR (cgSSR) markers from rice. Euphytica. 215(2):17
Malaviya D.R., Roy A.K., Kaushal P., Chakraborti M., Yadav A., Khare A., Dhir R., Khairnar D. and George G.P. (2018). Interspecific compatibility barriers, development of interspecific hybrids through embryo rescue and lineage of Trifolium alexandrinum – important tropical forage legume. Plant Breeding. 137: 655-672
Kumar R., Chakraborti M., Sailo N., Bhutia T.C. and Singh D.R. (2018) Asymbiotic seed germination and in vitro seedling development of Paphiopedilum villosum (Lindl.) Stein, a valuable and vulnerable lady's slipper orchid from India. Current Science. 114(2):266-269
Chakraborti M., Ram P., Sailo N., Kumar R., Barman D. and Singh D. R. (2016). Flower pattern formation of orchids: case studies with respect to 'ABCDE' model. Indian J. Genet. 76 (2): 224-227
Kaushal P., Paul S., Saxena S., Dwivedi K. K., Chakraborti M., Radhakrishna A., Roy K. and Malaviya D. R. (2015) Generating higher ploidies (7x and 11x) in guinea grass (Panicum maximum Jacq.) utilizing reproductive diversity and uncoupled apomixis components. Current Science 109 (8): 1392-1395
Chakraborti M., Prasanna B. M., Hossain F., Mazumdar S., Guleria S.K. and Gupta H.S. (2011) Identification of kernel iron- and zinc-rich maize inbreds and analysis of genetic diversity using microsatellite markers. J. Plant Biochem. Biotechnol. 20(2): 224– 233
Chakraborti M., Prasanna B.M., Hossain F. and Singh A.M. (2011). Evaluation of single cross Quality Protein Maize (QPM) hybrids for kernel iron and zinc concentrations. Indian J. Genet.71 (4): 312-319
Chakraborti M. and Chandrashekaran S. (2010). Multiple roles of a PLCß regulator in olfaction, pupal development and synaptic vesicle recycling in Drosophila melanogaster. Indian J. Genet. 70(3): 215-221
Chakraborti M.,Prasanna B.M., Hossain F., Singh A.M. and Guleria S.K. (2009). Genetic evaluation of kernel Fe and Zn concentrations and yield performance of selected Maize (Zea mays L.) genotypes. Range Mgmt. & Agroforestry. 30 (2): 109-114.